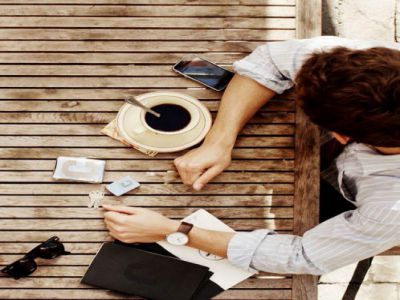 January, 2015
Apps you need to stay productive
Smartphones can be the greatest time waster and distractor however if used right they can help you stay productive. The trick is in the apps. If your smartphone is filled with games, social networks and instant messaging apps, your time will be chowed without you noticing it.
If you use these social apps to stay in touch with your family, relatives and friends and to read about trends and stay updated, then its fine you just need to manage your time frame while using them. You cannot be hands on all day candy crushing, reading trends or statuses and chatting with friends. You need to set time for this, perhaps in the mornings or evenings or breaks/lunch time. "It's quite clear a lot of the time spent in social media is for leisure" - Chris Garrett. According a survey, people who have been using social media for a long time spend on average more than 20 hours a week on social networks. In a week you have 40 hours for work and that means you spend half of your work time on social media. This is why I would recommend you set aside time for games, social media and messaging.
Enough about how bad social apps and games can be. That's a subject for another day. On this article we will focus on how to use your phone productively. If you can control your games & social apps usages then you are halfway there. Every smartphone comes with different features both for entertainment and productivity. The following is a list of basic features that can help you stay productive. Even though you know most of these features because they come with most smartphones, I will tell you how to make the most out of them.
Calendar / Reminder / Alarm Clock
Most of us use alarms to wake up in the morning which is a good thing. Enough sleep is good but more than enough sleep is also not recommended. Your alarm can you help you in developing a habit of not oversleeping. I don't really use the calendar on my phone but I know if you can give yourself time and add all important dates every beginning of the month or year you will see the importance of your calendar. You can also sync Facebook friends' birthdays with your calendar, which can help you plan your dates wisely. Some events/seminar websites have a feature to sync all the event dates to your calendar. The one feature I use is the reminder. I don't need to explain how useful a reminder can be. You don't want to forget important dates. So reminders are always there to rescue us. But you need to set them first.
Note app
The note app you ignore on your phone can do you wonders. It came with your phone for a purpose. If you need to take quick notes and you don't have a diary with, you can use that note app. You can also use it for drafts like lyrics if you are an artist. When I was still at primary school every student had a book we called "Scribble book" which we used to write anything carelessly or hurriedly. This was my favourite book because it gave me that free role to write anything I wanted and be creative. Now think of the note app on your phone as a "Scribble book" you can use it to write anything you want at any time. So all your ideas you can draft them there.
Browser
The browser remains an important feature of your phone. It will give you Internet on the go. You can google stuff and read news from your browser from anywhere. Provided you have good network signal and Internet connection of-course.
Email
You can sync your email accounts to your phone so you can answer those late emails when you are out of office. When you are stuck in traffic, at the bus stop, in a taxi or in a train you can also be able draft emails or reply directly from your phone.
Those were features that come with your smartphone and how to make much out of them. And now here are some extra apps I recommend you should download to enhance your smartphone and be even more productive:
ColorNote
With this simple app you can take notes and create to-do lists. You can also lock your notes so nobody else can open them unless they enter a correct master password.
Wunderlist
This is my favorite to do list ever. You can create a list, invite people on the list and easily share via email. Wunderlist will notify you of any changes in the to-do list. For example if you create a to-do list of tasks you want to work on with 5 other people you will be able to get notifications on who completed what task and when. It can also be good for collaborations. You can even upload files on to the list so everybody can access them. You can also browse public lists by other users and add them to your to-do lists.
Wikipedia
Who doesn't know the online Encyclopaedia? Wikipedia can play a good role during homework, assignments and research. It is very good for knowledge reading on the go. You can also save articles for later reading.
Pulse (Linkedin Pulse)
Pulse, the famous blog from Linkedin can be very informative. If you like to read at least a post a day then Pulse is the place to be. You can also follow Influencers and authors that write about productivity, ideas and insights.
Linkedin
Linkedin is a professional network that can connect you to hundreds of professions and groups within your industry. When I am unsure of what to do next on my projects I look for guidance and help from fellow professionals on Linkedin. I also start discussions on groups and learn new things and share ideas.
Office Mobile
To those who can work on their phones this is a very good tool. Office mobile enables you to create Word documents, Excel spreadsheets and PowerPoint presentations using office mobile directly from your smartphone.
OneDrive
More than just cloud storage you can have access to great apps like OneNote, Word online, Excel Online, Outlook and others. Sync OneDrive with your phone and upload all documents on your cloud to keep them safe.
Adobe Reader
Read PDF documents and books from this app. You don't have to wait until you are in front of a computer.
These are some of the many apps I recommend you should download. There are still more and more useful apps available for free downloads on Play Store, App Store and Windows Phone Store. Thank you for reading!
If you feel this article is useful and can help other people please share:
Back to Top
---