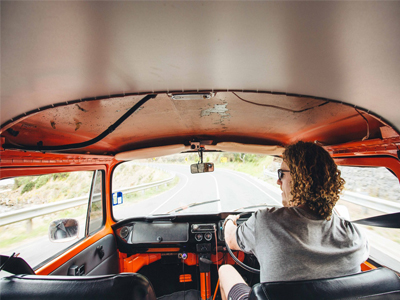 January, 2016
Navigation Apps
Another one of the toughest decision I had to make on buying gadgets was deciding whether I should buy a navigator or not. I looked at the number of available Apps on the market and ask myself what's the use of buying smartphones and not use some of the most key features like navigation. On the other side a navigator has its advantages....a navigator is dedicated to that one task of showing you around. Unlike a smartphone which has multiple uses. What happens when you get a call while navigating? Yes, you are likely to get lost or pass that ramp. But I finally decided not to buy a Navigator and went on the App Store and Play Store to download a few navigation Apps.
On this article I will tell of my experiences when using a smartphone as a primary navigator. I will do so by reviewing 3 apps which I had good experience with:   
Maps
I was embarrassed when i realised that I used Maps a few times thinking I was using Google maps, It's only after a few days while browsing in the App Store that I got a prompt to download Google Maps. That's when I realized that what I had was Maps. Many will say Google Maps is the best navigation app but I was able to use Maps without noticing I was using it, this brings me to the conclusion that the two (Maps & Google Maps) are both great and work pretty much the same. 
Google Maps
Do I have to say much about google Maps? It is just good (Provided you always update it). Traffic notifications, the ability to logon with your Google account to view saved places and now with offline mode options Google Maps remains a leader of navigation Apps. Even Steve Jobs though he was teasing, talked about how difficult it was to hide where you stay or where you are, Google Maps just knows it all.
HERE Maps - By NOKIA
The only problem with navigation apps is the use of data. If you are out of data then you normally don't have many options. This is why I started looking for an App that works offline. A friend suggested that I should try HERE maps by NOKIA. I knew of HERE maps but I never noticed how much of a great App it is. So I gave it a try. Till this day I use HERE maps all the time. It was easy to setup and easy to switch to offline mode. All you do is download the map into your device using HERE maps, tap offline mode button and switch on your location from settings. It is that easy. 
There are few other good navigation Apps in App stores that you can try. Remember you might get lost as you try them so be careful. Thank you for reading!
If you feel this article is useful and can help other people please share:
Back to Top
---