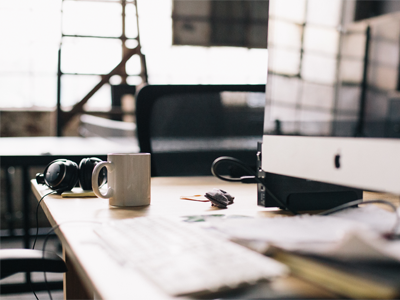 Feb, 2017
Why you should sign up on Apple Music?
When
Apple Music
was first announced I did not think of it as a big deal. I thought of it the same way I think about
Apple Pay
and
Apple carPlay
. I did not think I would end up using Apple Music almost daily, but it happening. So how did it happen? How did everything change from "not a big deal" to "a great service" to me? It all happened when a colleague asked me if I was using the service and he recommended it. I must say Apple had a good strategy to get people to join by giving away 3 months for free to their music service. So I thought 3 months for free, let me give it a shot after all if I don't like it I will just cancel my subscription when the trial ends. I signed up and just a week later I was impressed and hooked.
In this article I talk about the 3 cool things that made me fall for Apple Music:
Great and vast library
No doubt Apple Music's music library is big, very big. I've seen other great music services like soundcloud, YouTube, Traxsource and others but none of them had such a big library. Not only is the library big but it's well sorted. Type your favourite artist's name and you get albums sorted according to the years, singles sorted and if the artist was part of a playlist of a similar genre or album you also get the playlists and albums listed.
Podcasts and radio
The second most important point was podcasts. I love podcasts, they are part of my morning routine. This month i published a post about
why i recommend that you add podcasts on your daily routine
. You can read the whole
article here
. We all know iTunes is the king of podcasts. Lots and lots of podcasts are available there. Not only you can listen to them but you can also download them and listen later. To add on the podcasts, you can also listen to radio stations.
AI
I like Apple Music's AI, it is an AI which selects great music and provide you with recommendations based on your tastes. If you are not up for selecting music you just go to the For You option and find great music selected specially for you based on your music taste buds. This AI will also suggest new music and content so you get to hear it when it is still fresh.
The three things I've listed here are just a few things of the many great things about Apple Music. These are on top of my list but there is more such as the option to download your music so you can listen offline. I must mention that one other reason I didn't want to join Apple Music in the first place was because I thought of it as a streaming service. With high Internet data costs in South Africa, you can understand why streaming services are not the best option. But with the option to download music into your iTunes library and listen offline I was even more convinced to stay and keep my subscription. So have you joined the services yet? If yes, I hope you are enjoying it. If not go ahead and give it a try. Sign up for your free 3 months subscription. Trust me you won't be disappointed; Apple Music is a great service. Thank you for reading!
If you feel this article is useful and can help other people please share:
Back to Top
---